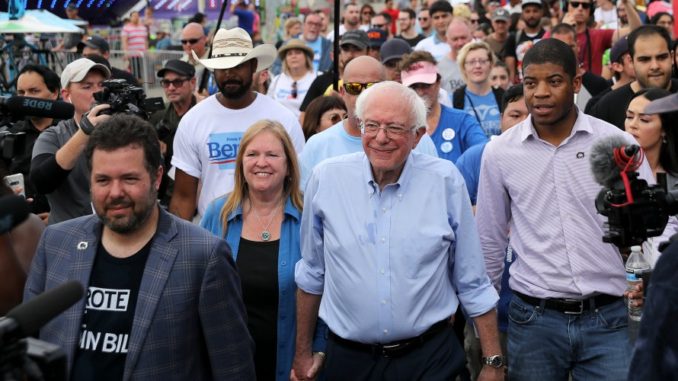 Reprinted from Common Dreams by Jake Johnson on August 12, 2019.
Bolstered by strong support from independent and young voters, Senator Bernie Sanders would roundly defeat President Donald Trump in a 2020 general election match-up, according to a SurveyUSA poll.
The poll (pdf) showed Sanders, a senator from Vermont and 2020 Democratic presidential contender, beating Trump by eight percentage points—50-42—in a hypothetical head-to-head contest.
The survey also showed former Vice President Joe Biden defeating Trump by the same margin.
"Candidates such as senators Elizabeth Warren and Kamala Harris edged out Trump in potential runoffs, but their leads weren't wide enough to overcome the margin of error," Newsweek reported. "South Bend, Indiana Mayor Pete Buttigieg was measured at 42 percent, two points behind Trump in a potential matchup." …