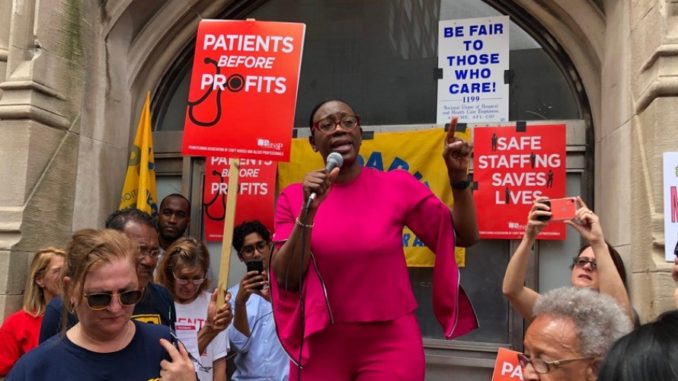 Reprinted from Common Dreams by Julia Conley on July 11, 2019.
Senator Bernie Sanders joined hundreds of union workers and Philadelphia community members on Thursday in decrying the planned closure of Hahnemann University Hospital, whose assets were recently put up for sale by Joel Freedman, the private equity executive who bought it last year.
The 171-year-old hospital, which has served low-income residents since before the Civil War and which tens of thousands of people rely on for their primary care, will not simply be sold to another healthcare company, but will rather go to the highest bidder,with its real estate likely being taken over to develop luxury condos and hotels in a neighborhood that's considered a "gateway location" for gentrification.
Sanders denounced the planned closing in an editorial in the Philadelphia Inquirer,while hundreds of people rallied outside the hospital.
"Since before the Civil War, Hahnemann has been an integral part of the social fabric of Philadelphia, treating underserved populations and training generation after generation of healthcare professionals," wrote Sanders and City Council member Helen Gym. "Shuttering it would result in an economic shock to the city unlike any in recent history." …