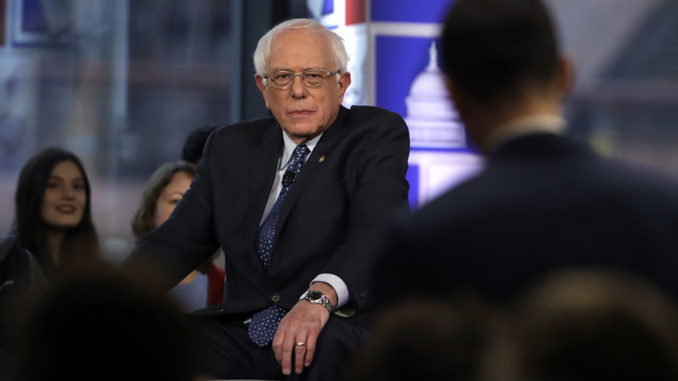 Reprinted from Politico by Holly Otterbein on April 15, 2019.
Bernie Sanders entered the Fox's den on Monday night — and he not only survived the hour-long encounter, but often dominated.
Appearing at a Fox News-hosted town hall smack dab in the middle of Trump Country, the Democratic presidential front-runner played the part, swatting down tough questions from the hosts about health care, defense spending, and his newfound wealth. At one point, the Vermont senator even led the network's audience in a call-and-response that found them cheering loudly for his policies. …
Sanders … attacked Trump, arguing that he didn't keep his campaign promise to be a different kind of Republican and avoid cutting programs such as Medicare and Medicaid.
Feisty and confident, Sanders ended the engagement by gently ribbing the hosts of the network liberals despise. "Thank you very much," he told Baier and MacCallum, "and I hope I wasn't too hard on you."