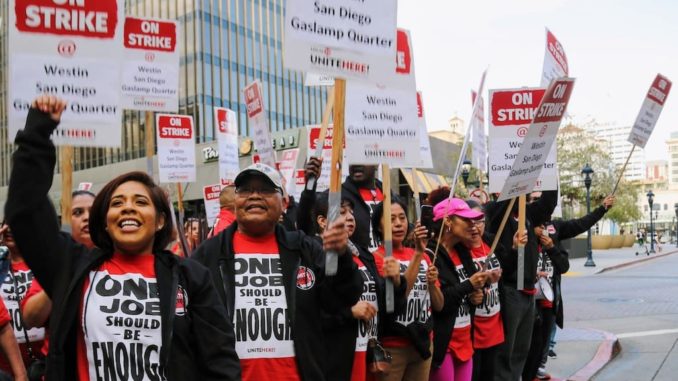 Reprinted from The New York Times by Noam Scheiber on October 19, 2019.
"At first glance, it may seem like a paradox: Even as the economy rides a 10-year winning streak, tens of thousands of workers across the country, from General Motors employees to teachers in Chicago, are striking to win better wages and benefits," writes Noam Scheiber in The New York Times.
"But, according to those on strike, the strong growth is precisely the point. Autoworkers, teachers and other workers accepted austerity when the economy was in a free fall, expecting to share in the gains once the recovery took hold.
"Increasingly, however, many of those workers believe that they fell for a sucker's bet, having watched their employers grow flush while their own incomes barely budged. Corporate profits are near a record high, up nearly 30 percent since the pre-recession peak in 2006. During the same time, the income of the typical household has increased by less than 4 percent. Some workers are responding with measures like strikes partly as a result. …