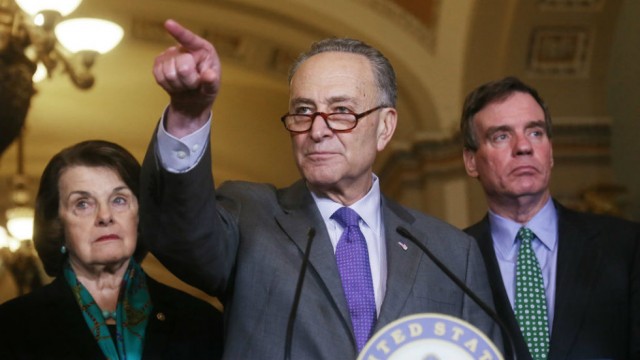 Reprinted from The Hill by Rachel Roubein on June 19 2017.
Senate Democrats have a message for their Republican colleagues: The chamber has plenty of hearing rooms, and the GOP should use them to hold hearings on its healthcare bill, which they say has been drafted in secret.
In a letter sent Monday to the relevant panel chairmen, key Senate Democrats listed off 31 rooms where a hearing can be held, writing that "if you schedule a hearing, we guarantee all Democratic members of the Senate HELP, Finance or Budget Committee will be in attendance at any time or place that you choose."
The letter was signed by Health, Education, Labor and Pensions Committee ranking member Patty Murray (D-Washington), Finance Committee ranking member Ron Wyden (D-Oregon), Budget Committee ranking member Bernie Sanders (I-Vermont) and Senate Minority Leader Chuck Schumer (D-New York).
They contrasted the Senate Republicans closed-door process with what they see as a much more transparent one during the debate over the Affordable Care Act. …