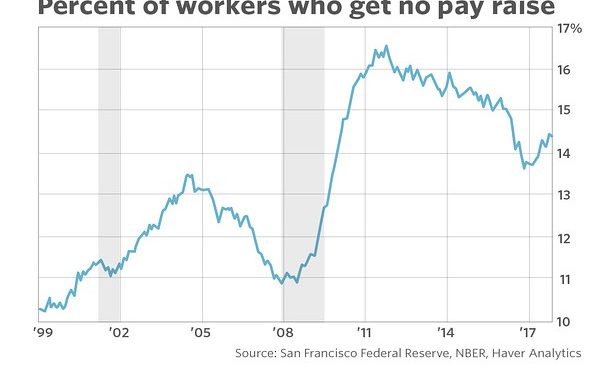 Reprinted from The Hill by Jay Shambaugh and Ryan Nunn on October 24, 2018.
On October 16, the Bureau of Labor Statistics announced yet another piece of good news: the number of job openings has risen to more than 7.1 million, continuing a particularly rapid pace of expansion starting at the beginning of 2018.
However a critical measure of economic progress, wage growth, is telling a different story. Before adjusting for inflation, wage growth has been consistently low but positive during this business cycle.
Yet, as inflation has crept up in the last two years, real wage growth — pay increases after adjusting for inflation — has drifted toward zero. Although the annual rate of real wage growth was 1.4 percent in 2015-16, it has been just 0.4 percent in 2017-18. …