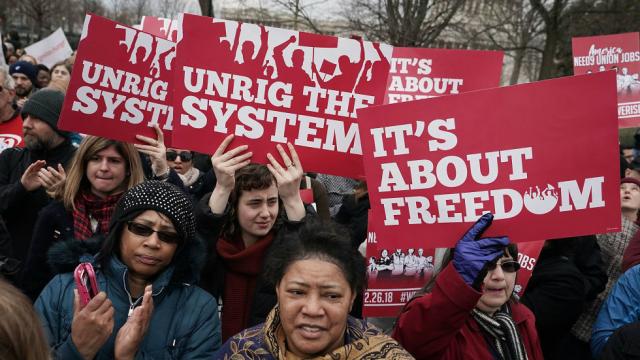 Reprinted from The Hill by Heidi Shierholz on August 12, 2018.
By a two-to-one margin, Missouri voters voted down a so-called "right-to-work" (RTW) law on Tuesday. This is great news for working Missourians and the unions that represent them, as well as anyone whose living depends on the money Missourians spend in their local economy.
Despite the name, RTW laws do not confer the right to employment on anyone; nor do they make it so you can't be required to join a union — the law already says that no one can be made to join a union as a condition of employment.
Instead, RTW laws prevent unions from charging nonmembers their fair share for the services unions are required to provide — services like bargaining for higher wages and representing workers when they have grievances against their employer.  …