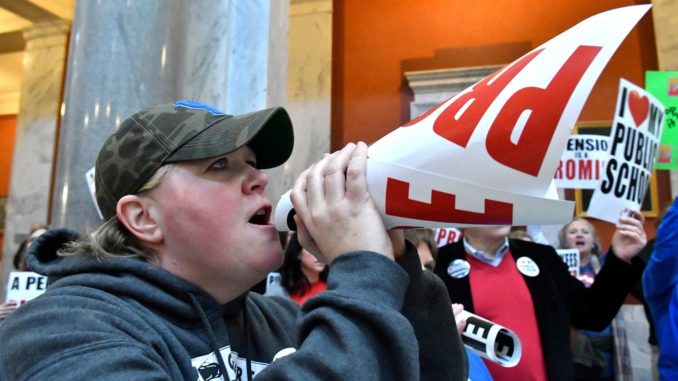 Reprinted from The Washington Post by Melissa Daniels on April 19, 2018.
The public education uprisings that began in West Virginia and spread to Arizona, Oklahoma and Kentucky share similar origin stories.
Teachers, long tired of low wages and a dearth of state funding, begin talking to each other online.
Their Facebook groups draw tens of thousands of members. They share stories of their frustrations and then they demand change.
Kentucky public school employee Nema Brewer co-founded the KY120 United Facebook group that drew more than 40,000 members in a month. Teachers there are calling for more education funding, triggering actions that forced more than 30 schools to close last Friday.
"We had no idea it would light a fire under people," Nema Brewer said. …