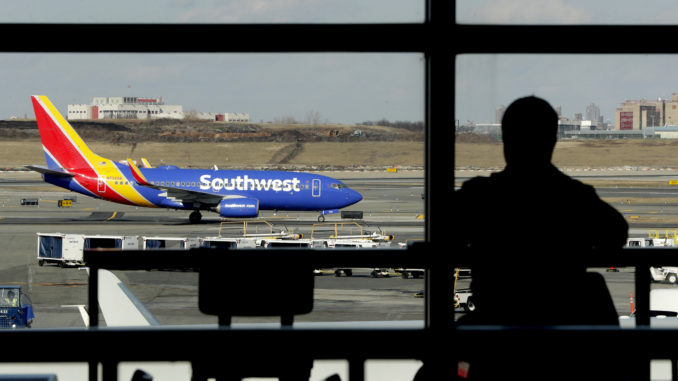 Reprinted from The New York Times by Zach Wichter on May 21, 2019.
The union representing about 2,500 Southwest Airlines mechanics voted overwhelmingly on Tuesday to ratify a new contract proposal, ending a labor impasse that lasted nearly seven years and wound up in court twice.
The five-year deal gives the mechanics $160 million in back pay to cover the period since the last contract ended in August 2012, increases salaries 20 percent immediately and includes 3 percent annual raises, according to the union, the Aircraft Mechanics Fraternal Association.
In a statement, the union said that the proposal was better than one it rejected in September, and that more than 90 percent of its members had voted to approve it. The union said its major concession was allowing Southwest to continue outsourcing some mechanics' work to foreign contractors. …
The agreement came about three months after Southwest sued the union, accusing it of an illegal work slowdown that forced the cancellation of 100 flights a day for weeks. The union said mechanics were grounding planes because of safety concerns. The Federal Aviation Administration warned both sides that the dispute could hurt the safety of the airline, which carries more passengers on domestic flights than any other airline.  …