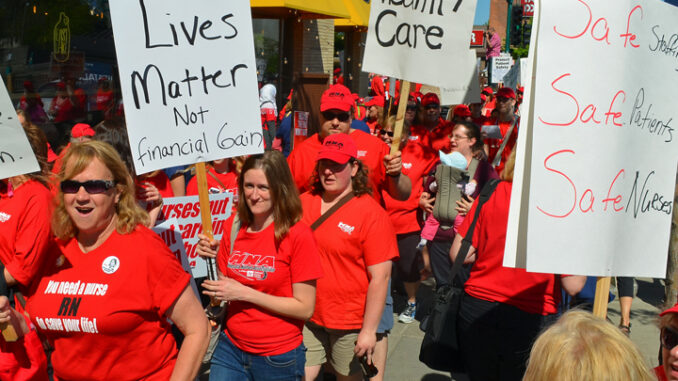 Reprinted from The Washington Post by The Associated Press on September 24, 2016.
Union nurses and Allina Health will return to bargaining for the first time since nearly 5,000 nurses at five Minneapolis-area hospitals went on strike nearly three weeks ago.
The Minnesota Nurses Association and Allina say federal mediators asked both sides to resume negotiations. A session is scheduled Tuesday.
The nurses walked off September 5 after a 22-hour bargaining session ended with no agreement on a new contract. Health insurance is a key issue.
Allina says it is using 1,500 replacement nurses to keep the affected hospitals operating. …