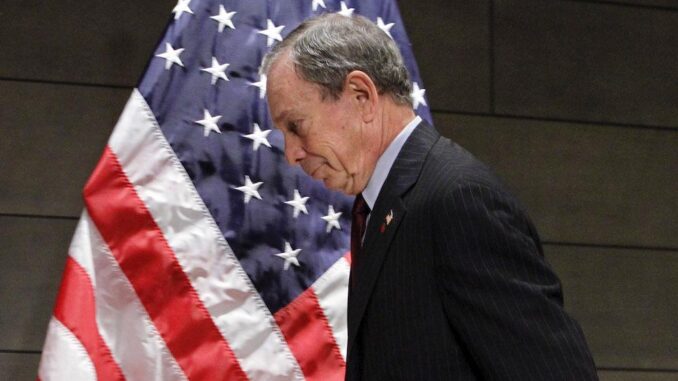 Reprinted from The American Prospect by Michael Sainato on February 20, 2020.
Billionaire presidential candidate Mike Bloomberg released a labor platform on February 15 that aligns with the Democratic Party's stance. It includes support for a $15-an-hour federal minimum wage by 2025, endorsement of the PRO Act recently passed by House Democrats, and paid family and sick leave for workers. But Bloomberg's record as New York City mayor and comments made in several interviews since he left office demonstrate a clear antagonism toward workers and labor unions.
When Bloomberg left office in 2013, his relationship with labor unions representing New York City workers had degraded to the point that all 153 city bargaining contracts had expired before the end of his term. When Bill de Blasio became mayor in 2014, the entire city's workforce was operating under expired contracts. Most labor unions had declined to negotiate with Bloomberg's administration, which was bent on extracting concessions from workers.
In September 2013, the Municipal Labor Committee, a coalition of around 100 unions, filed a lawsuit to prevent Bloomberg from circumventing negotiations over employees' health insurance coverage. Bloomberg unilaterally sought bids from health insurance companies that would overhaul the city health benefits plan and push premium costs onto workers. …