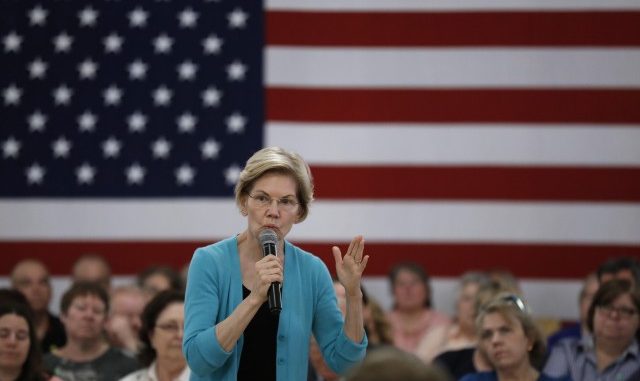 Reprinted from The American Prospect by Paul Starr on May 30, 2019.
"In a nomination battle that requires candidates to get at least 15 percent of the vote to win delegates in a primary, the presence of both Bernie Sanders and Elizabeth Warren—as well as other candidates with appeal to liberals—has always had the potential of splitting the left and denying any of a state's delegates to Sanders or Warren, or possibly both," writes Paul Starr in The American Prospect. "A few months ago, it looked as though Sanders had the advantage and might knock Warren out of the race as early as the New Hampshire primary.
"But things are looking different now as Warren's campaign picks up speed. If she matches or overtakes Sanders, it could affect the entire character of the presidential race.
"Although Joe Biden continues to have a double-digit lead in the polls, the race between Sanders and Warren has tightened, and what is impressive is where Warren's support is coming from. In a recent Quinnipiac poll, Warren not only led Sanders by a margin of 30 percent to 22 percent among 'very liberal' Democrats; she was also ahead, 15 percent to 8 percent, among Democrats paying "a lot of attention" to the race. In contrast, Sanders had a big lead, 28 percent to 5 percent, among Democrats paying little or no attention. …