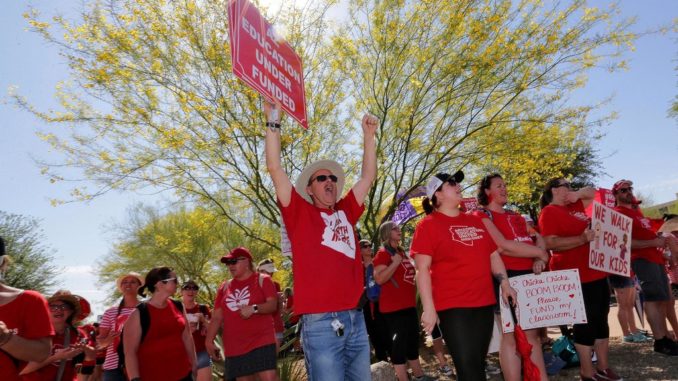 Reprinted from The New York Times by Dana Goldstein and Ben Casselman on May 31, 2018.
After shutting down schools and shaking up politics in six states, teachers are looking to the ballot box in their campaign for better pay and increased school funding. And their demands are meeting with widespread public support.
A survey conducted in early May for The New York Times by the online polling firm SurveyMonkey found that nearly three in four adults — 71 percent — considered teacher pay too low, while just 6 percent felt it was too high. And two-thirds said they supported increasing the salaries of public-school teachers even if it meant raising taxes.
Backing for teachers cut across demographic, regional and partisan lines. Even a majority of Republicans — 56 percent — said they would favor raising taxes to increase teachers' pay. Recent surveys from NPR and The Associated Press produced similar findings. …