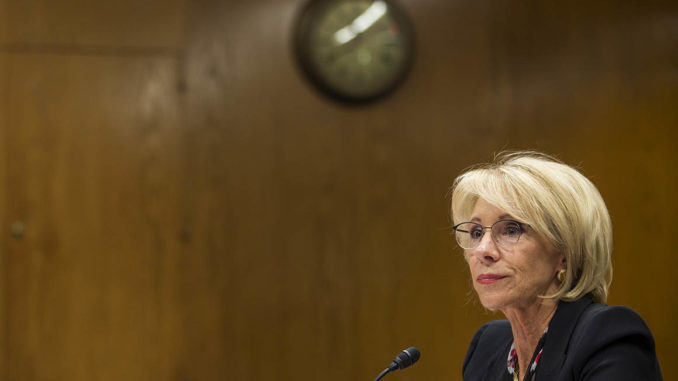 Reprinted from Politico by Michael Stratford on July 11, 2019.
One of the nation's largest teachers unions filed suit Thursday against Education Secretary Betsy DeVos, accusing her agency of mismanaging a major program intended to provide student loan forgiveness to public service workers.
The American Federation of Teachers claims the Education Department has improperly rejected the applications of teachers seeking public service loan forgiveness and violated their constitutional right to due process.
AFT President Randi Weingarten and eight student loan borrowers who are teachers or work in public service jobs are named as plaintiffs in the suit, which was filed in federal court in Washington, D.C.
The Public Service Loan Forgiveness program, which was passed by Congress in 2007, was designed to allow student loan borrowers who work in public service jobs to have their loans discharged after they make 10 years of payments. But relatively few borrowers have been able to obtain the benefit in recent years, as the Education Department has rejected roughly 99 percent of applications. That's left tens of thousands of frustrated borrowers with student loans they thought would be forgiven after they worked a decade on the job. …