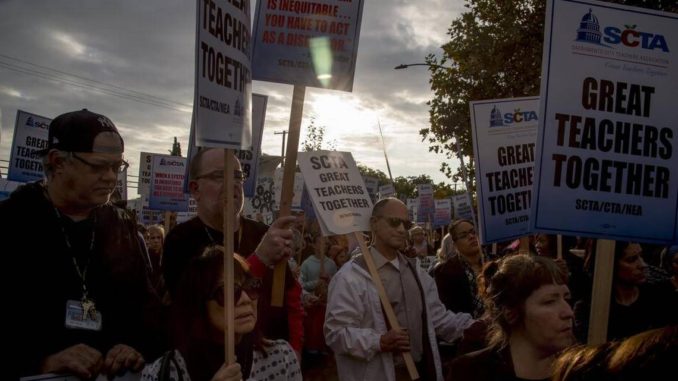 Reprinted from The Sacramento Bee by Sawsan Morrar on March 15, 2019.
The teachers union at Sacramento City Unified School District announced Friday that its members have voted overwhelmingly to authorize a strike.
The Sacramento City Teachers Association spent three weeks collecting votes, and said turnout was 70 percent of its 2,500 members. According to the union, 92 percent voted to approve the strike.
The move adds to the challenges faced by the district, which is under the threat of state takeover as it wrestles with a $35 million budget gap.
The teachers union said it will call for a strike if Sacramento City Superintendent Jorge Aguilar, board President Jessie Ryan and the district "persist in their unlawful behavior and avoid taking measure to correct their unlawful behavior," according to a statement. …