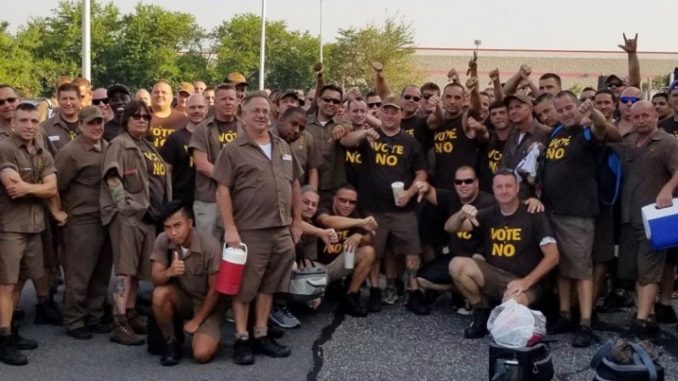 Reprinted from The Canton Ohio Ledger by Bill Knight on October 25, 2018.
The Teamsters union this month approved implementing a controversial five-year contract with United Parcel Service despite 54 percent of members casting ballots against the pact in a ratification vote announced October 5. The wrongheaded power play sends a bad signal to the rank and file, allies in organized labor and the community, and foes, from the GOP to the US Chamber of Commerce.
Elsewhere, Teamsters Local 705 in Chicago, representing 8,500 workers, on October 16 announced that it plans a strike-authorization vote in early November for a possible work stoppage the week after Thanksgiving. It hasn't had a walkout since 1997′s national UPS strike.
As to the national Master Agreement (Chicago has a separate UPS agreement), the Teamsters' constitution requires at least 50 percent of UPS' hundreds of thousands of Teamsters to vote, and the turnout was 44 percent.
When the ratification results were announced, Denis Taylor, director of the Teamsters' Package Division, said the union would resume bargaining to seek improvements, but he later said, "The leverage is not there. Certainly, the company understands they've got an issue that they've got to deal with,″ reported Bloomberg News. …