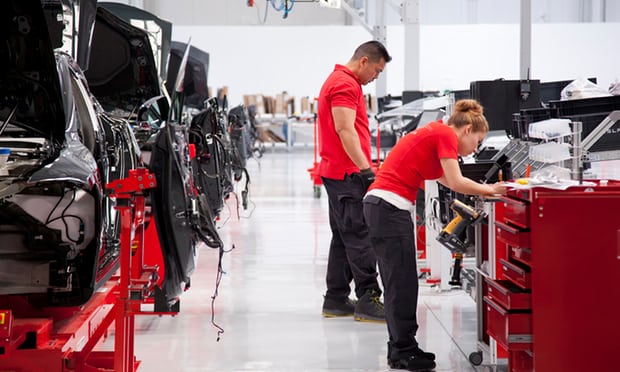 Reprinted from The San Jose Mercury-News by Louis Hansen on October 14, 2017.
Tesla fired hundreds of workers this week, including engineers, managers and factory workers, even as the company struggles to expand its manufacturing and product line.
The dismissals come at a crucial point for the company, which is pushing to increase vehicle production five-fold and reach a broader market with its new Model 3 sedan. The electric vehicle maker missed targets for producing the lower-cost sedan, manufacturing only 260 last quarter despite a wait list of more than 450,000 customers.
The company said this week's dismissals were the result of a company-wide annual review, and insisted they were not layoffs. Some workers received promotions and bonuses, and the company expects to hire for the "vast majority" of new vacancies, a spokesman said. …
Tesla has a hearing before the National Labor Relations Board in November for charges that company supervisors and security guards harassed workers distributing union literature. Tesla denied the accusations.
Openly pro-union workers were among those fired this week. Some believe they were targeted.
The company denied union activities played a role in the dismissals. …