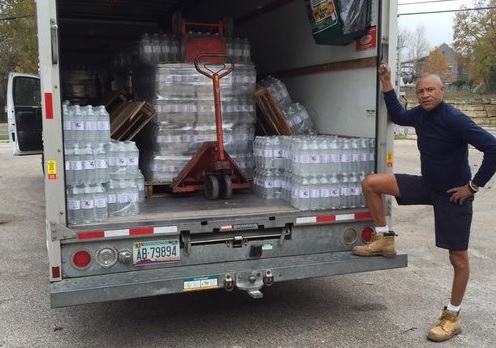 Reprinted from the Texas AFL-CIO. It is undated and unattributed.
The Texas AFL-CIO has been in close contact with our Central Labor Councils and local affiliates that are experiencing the destruction of Hurricane Harvey. As we know more, we will provide you with updates on relief efforts and volunteer opportunities. We encourage all residents of affected areas to follow the safety warnings and advice of local authorities. Our hearts go out to the people of Texas.
The Texas Workers Relief Fund, a 501(c)(3) charitable fund, overseen by the Texas AFL-CIO, has been established to assist workers and their families in their time of need. Funds are provided to help stabilize situations when issues occur such as natural disasters. While we cannot make anyone whole, the Texas Workers Relief Fund sends a message of solidarity and the knowledge that working people affected by this disaster are supported by Brothers and Sisters across the nation.
Please donate to this fund in order to further promote the wellbeing of working Texans and their families. Workers Assistance Program, Inc. proudly operates this fund in conjunction with the Texas AFL-CIO.