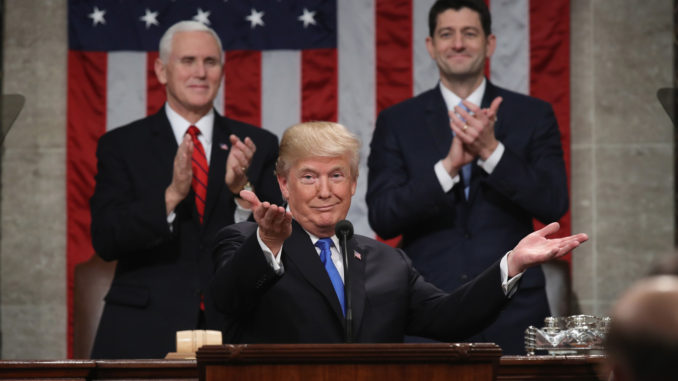 Reprinted from The Hill by Darren Bearson on April 1, 2018.
"With campaign surrogates starting their rounds from New Hampshire to Iowa, the clock is already ticking on the 2020 race for the White House," writes Darren Bearson in The Hill. "And as Trump and his team map their path to re-election, it is essential that they double down on efforts to retain the votes of the union workers that helped tip the scales toward the GOP in 2016
"President Trump charted a non-traditional course en route to White House. While no single factor proved decisive, Trump's success in winning support from one traditionally Democratic constituency was critical: labor.
"Union households have voted for Democrats in outsized numbers for decades. President Obama won the labor vote by 18 points in 2012, and that dominance was at its most pronounced in crucial battleground states like Ohio and Michigan. The math shifted in 2016, though. Trump took the union vote by 9 points over 
Hillary Clinton
 in Ohio, and union voters in Michigan swung 20 points toward the GOP. …