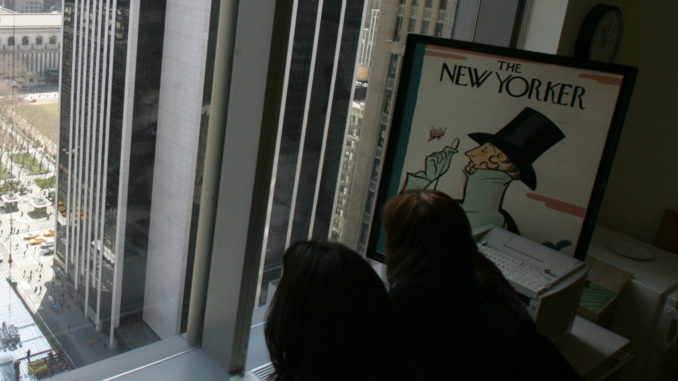 Reprinted from The New York Times by Daniel Victor on June 6, 2018.
The New Yorker's editorial staff members said Wednesday that they had formed a union, adding the magazine to a growing list of publications, old and new, whose employees have turned to collective bargaining during a tumultuous time for the industry.
The staff members said in a statement that the publication "must work harder for its employees," citing a lack of job security, almost no overtime compensation and pay inconsistency. Many employees worked as contractors without health insurance and other benefits despite doing the same work as staff members, the union said.
Organizers said nearly 90 percent of the work force signed on to join the NewsGuild of New York, which represents thousands of employees at publications including The New York Times, The Associated Press, Thomson Reuters, The New Republic and The Daily Beast. About 115 employees are eligible, said Nastaran Mohit, the organizing director of the NewsGuild. …