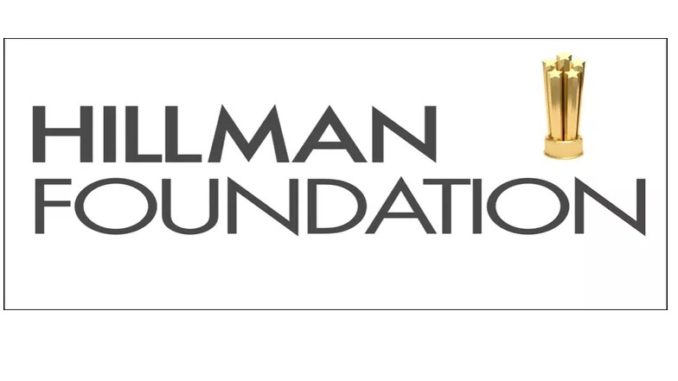 Reprinted from The San Francisco Chronicle by Katrina vanden Heuvel on May 1, 2018.
"American journalism is in crisis, under assault and literally disappearing in a growing number of news deserts across the country," writes Katrina vanden Heuvel in The San Francisco Chronicle. "The Justice Department has even eliminated a section on the 'need for [a] free press' from its US Attorneys' Manual. So, naturally, much of the Washington media establishment has rallied since the White House Correspondents' Association dinner this weekend to condemn what it sees as a pressing problem: a comedian.
"Although President Donald Trump is only the latest in a long series of threats to a free and independent press, this is a particularly dangerous moment. Last week, a Quinnipiac University poll found that a majority of Republicans agree with the president's description of the media as an 'enemy of the people.' With the administration hollowing out federal agencies and transforming them into protectors of corporate special interests, public-interest journalism that exposes corruption and abuse while lifting the voices of the powerless has never been more important. It has also, arguably, never been harder to do.
"Next week, at an awards ceremony in New York, the Sidney Hillman Foundation will honor a group of tenacious journalists who are doing vital work in the public interest with the annual Hillman Prize. Since 1950, the prize has been part of the wide-ranging legacy of legendary labor leader Sidney Hillman. The founding president of Amalgamated Clothing Workers of America, Hillman helped shape the New Deal as an adviser to President Franklin D. Roosevelt. He also believed that a free press was essential to a fair and equal society and recognized that public-interest journalism can help instigate powerful movements for change, from the labor movement to Black Lives Matter. Referred to by some as the 'People's Pulitzers,' the Hillman Prizes are awarded annually to journalism that illuminates the great issues of our time, including civil rights, economic justice and the search for lasting peace. …