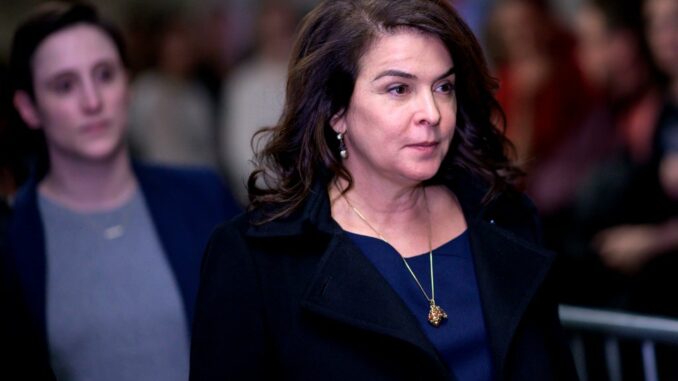 Reprinted from The New York Times by Jan Ransom on January 26, 2020.
One actress accused Harvey Weinstein of raping her after he had pushed his way into her New York City apartment in 1993. A second woman said he forcibly performed oral sex on her inside of his TriBeCa apartment in 2006. Seven years later, in a hotel in Midtown Manhattan, the Hollywood producer allegedly raped a third woman.
A fourth woman said he slipped his hand into her vagina during a business meeting. A fifth said he groped her in a hotel, masturbated and ejaculated onto a bathroom floor. Then, a sixth woman said Weinstein raped her in his apartment when they met to discuss an acting role.
All six women are expected to testify against Weinstein at his trial in State Supreme Court in Manhattan — the most anticipated case in recent history.
More than 90 women have accused Weinstein of sexual misconduct including rape, unwanted touching and harassment. Allegations against the producer prompted the #MeToo movement, and his trial has focused attention on the complicated issues of consent and power dynamics in the workplace. …