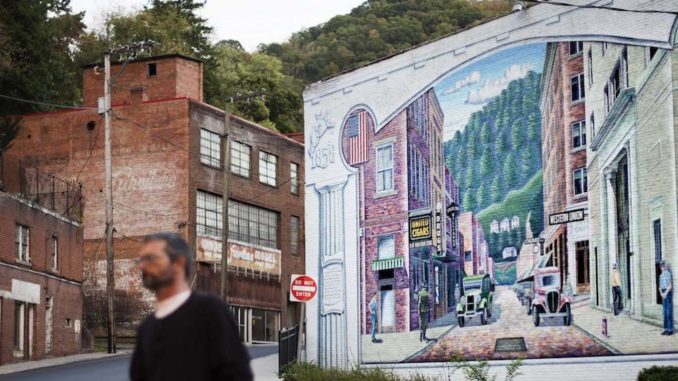 Reprinted from The American Prospect by Kalena Thomhave on May 7, 2018.
"It's early January, but the high tunnel at Mount View High School in McDowell County, West Virginia, is sweltering," writes Kalena Thomhave in The American Prospect. "High tunnels are inexpensive greenhouses, unheated but covered in plastic, that make it easier for farmers to extend the growing season for their fruits and vegetables. In this case, it's strawberries: About 300 strawberry plants, donated by a McDowell farmer, are growing in raised beds. …
"The high tunnels are just one example among many innovative projects happening across McDowell County that are part of a six-year-old initiative called 'Reconnecting McDowell.' Perhaps surprisingly, it is coordinated by a labor union, the American Federation of Teachers. Reconnecting McDowell—a partnership of community members, nonprofits, and public and private organizations—has a mission that's nothing if not ambitious: essentially, eradicating poverty in the county. It focuses on education, but also on providing wraparound services and economic development. When the project began, 40 partners joined the AFT—a list that has grown to about 125 today.
"They face a daunting challenge. Fully one in three McDowell residents live in poverty. Median household income is $25,206. Life expectancies are some of the lowest in the nation: In 2014, the average life expectancy was just 70 years; the national average was 79. McDowell has high rates of opioid addiction, and one of the highest rates nationally of prescription drug overdose deaths. The county's unemployment rate is 8.1 percent, nearly double the national rate. …