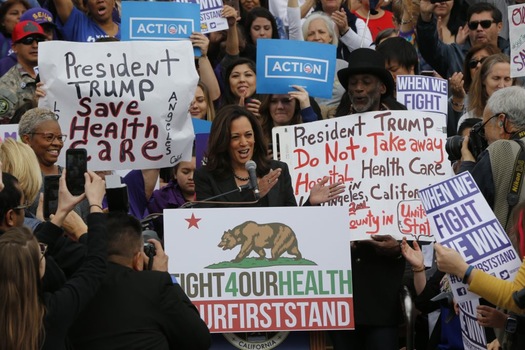 Reprinted from The New York Times by The Associated Press on January 15, 2017.
Thousands of people showed up in freezing temperatures on Sunday in Michigan to hear Senator Bernie Sanders denounce Republican efforts to repeal President Barack Obama's health care law, one of dozens of rallies Democrats staged across the country to highlight opposition.
Labor unions were a strong presence at the demonstration in a parking lot at Macomb Community College in the Detroit suburb of Warren, where some people carried signs saying "Save our Health Care."
Lisa Bible, 55, of Bancroft, Michigan, said she has an autoimmune disease and high cholesterol. She said the existing law has been an answer to her and her husband's prayers, but she worries that if it's repealed her family may get stuck with her medical bills.
"I'm going to get really sick and my life will be at risk," said Bible, an online antique dealer. …