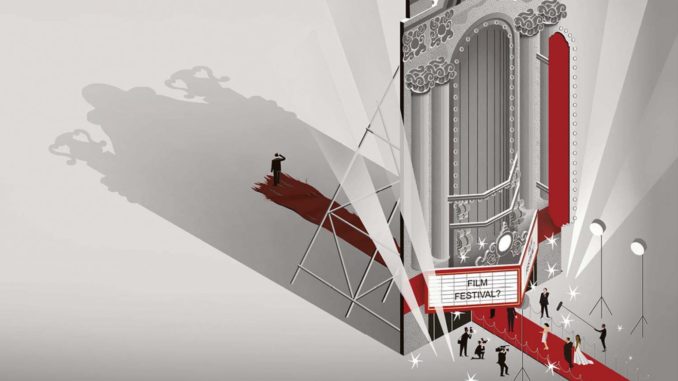 Reprinted from The Hollywood Reporter by Katie Kilkenny and Alex Ritman on October 31, 2019.
… Though some obscure festivals haven't lasted long, others are flourishing thanks to filmmakers who are happy to shell out $40, $60, $80 or more in individual submission fees. But the costs often don't stop there. Alongside travel and accommodation expenses, many of these events serve up an increasing array of costs that are rarely mentioned in the application: to promote your film, to take part in workshops, go to awards dinners and sometimes even just to see films besides your own. While this world of low-profile events includes many entirely legit affairs, it also features some that run the gamut from merely disorganized to potentially exploitative — all marketing themselves to inexperienced filmmakers desperate to build their names and careers.
Exposure to this potentially damaging festival circuit usually begins with sites like FilmFreeway, which allows filmmakers to submit their work and pay the necessary fees involved. Though filmmakers can receive refunds after applying to a seemingly fake festival on FilmFreeway, they have little recourse when it comes to "pseudo festivals" — a name coined by film bloggers — or real events attended primarily by filmmakers but rarely by industry gatekeepers or members of the press.
"Our goal at FilmFreeway is to provide simple, reliable and trustworthy submissions to film festivals and creative contests for filmmakers and artists everywhere," says a company spokesperson. "This is only possible when filmmakers trust all festivals and contests on FilmFreeway to act in a professional, ethical and honest fashion. Festivals that do not adhere to this strict standard are removed from FilmFreeway." …