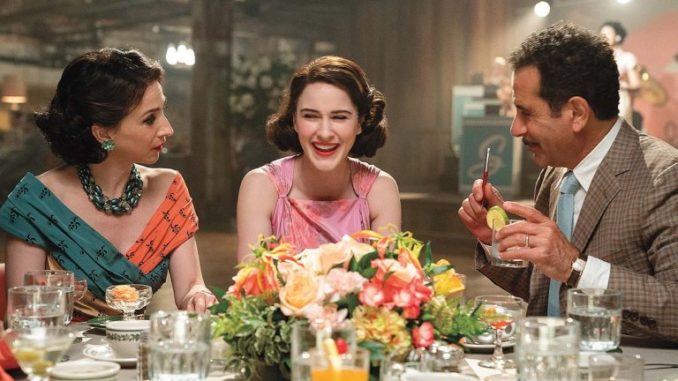 Reprinted from The Hollywood Reporter by Carolyn Giardina on August 21, 2019.
The editors aimed to bring a "musical rhythm" to the dialogue on Amazon's Marvelous Mrs. Maisel, says Kate Sanford, who is Emmy-nominated for editing on the "Simone" episode, while her fellow editor Tim Streeto is nominated for the "We're Going to the Catskills!" episode. Here, the pair talked about working on the Amy Sherman-Palladino-created series.
.
What is the overall approach to editing the series?
.
SANFORD: They want it to feel very musical, even if music isn't playing. It needs to feel like there is a musical rhythm to the dialogue in the sort of ping-ponging back and forth. We have a lot of phone calls, and that's a lot of really fun opportunities to bounce back and forth between two characters. We take our cue from the way that it's shot and performed. We just keep hammering away until it finds that perfect Maisel form. …
.