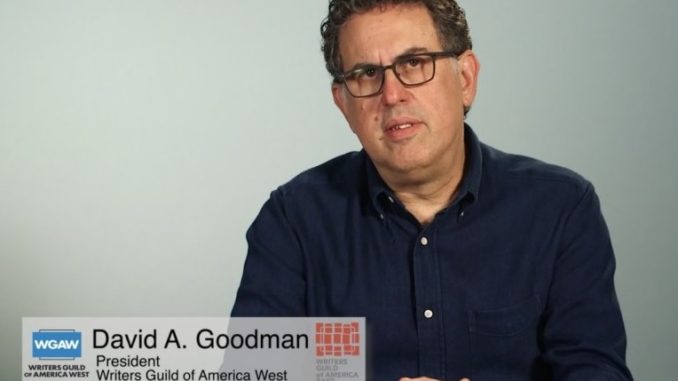 Reprinted from The Hollywood Reporter by Jonathan Handel on September 14, 2019.
The Writers Guild of America West officer and board elections have been a hard-fought referendum on the guild's current campaign against major talent agency business practices, particularly packaging fees and affiliate production.
The balloting ends Monday, and as the battle draws to a close, The Hollywood Reporter sat down with incumbent WGAW president David Goodman (and, separately, with challenger Phyllis Nagy) for a candid Q&A. (This interview with Goodman has been edited for length and clarity.)
What does it mean if you get reelected but there's a strong tide for Phyllis, does that change the direction at all?
The vote count, and who gets elected to the board and to the officers, will absolutely influence our strategy one way or the other, no question. If it's a strong majority that obviously tells us something; if it's not, that also tells us something. We'll know in five days and then at that point we're going to have to look at those votes and we won't ignore them. We won't ignore what those votes say. …