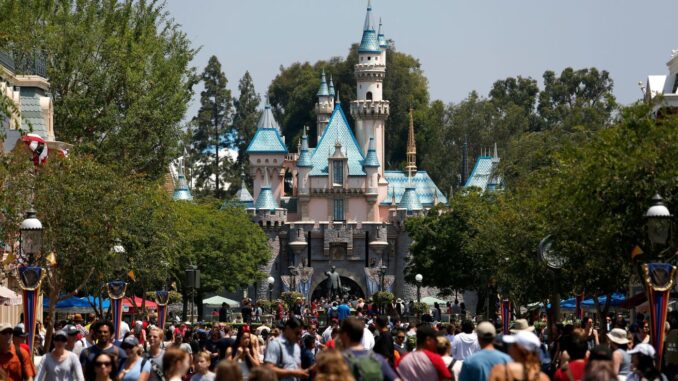 Reprinted from The Los Angeles Times by Hugo Martin on February 28, 2018.
Only weeks after Walt Disney Company reported better-than-expected profit, a survey at the company's Anaheim theme parks found that 73% of employees questioned don't earn enough to pay for such expenses as rent, food and gas.
The online survey, funded by labor groups pushing for higher wages for workers at Disneyland and California Adventure Park, also said that 11% of resort employees have been homeless or have not had a place of their own in the last two years.
"Disneyland employees report high instances of homelessness, food insecurity, ever-shifting work schedules, extra-long commutes, and low wages," the study said. …