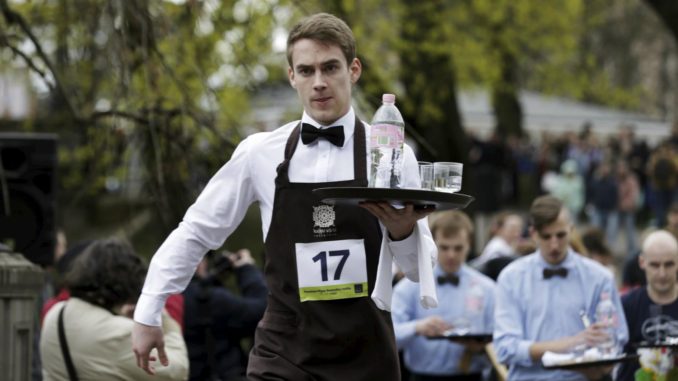 Reprinted from The Ithaca Journal by Joseph Spector on January 2, 2020.
An estimated 70,000 workers who rely on tips to earn at least the minimum wage in New York will soon be required to receive the full minimum wage in addition to their tips by the end of 2020.
There's one glaring exception, though: Tipped food service workers, who successfully beat back their inclusion because they feared the change would lead to fewer tips.
A two-year debate among Governor Andrew Cuomo, state lawmakers and workers' rights groups ended late Tuesday when the state Labor Department decided the state will end the subminimum wage for "miscellaneous" industries statewide.
The workers, the state said, include nail salon employees, hairdressers, aestheticians, car wash employees, valet parking attendants, door persons, tow truck drivers, dog groomers and tour guides. …