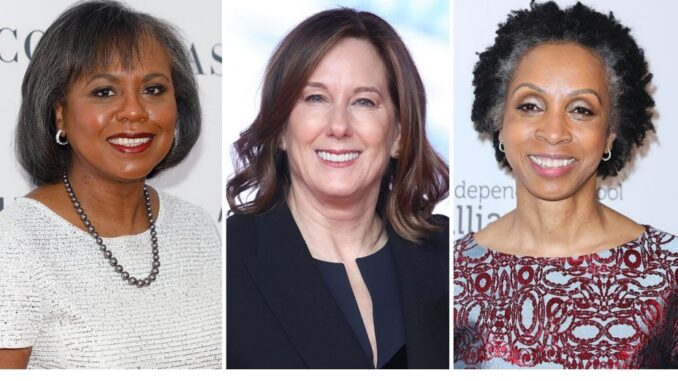 Reprinted from The Hollywood Reporter by Rebecca Sun on December 15, 2017.
Kathleen Kennedy's proposed industry commissionto combat gender inequality is coming to fruition, The Hollywood Reporter has learned.
Two dozen top entertainment executives have come together to form and fund the Commission on Sexual Harassment and Advancing Equality in the Workplace, which will be chaired by Anita Hill. The attorney and Brandeis law professor was one of the first whistleblowers on sexual harassment, when she testified against Clarence Thomas during his 1991 Senate confirmation hearing for the Supreme Court. She sits on the boards of directors for the National Women's Law Center and the Boston Lawyers Committee for Civil Rights, and has also chaired the Human Rights Committee of the International Bar Association.
"I'm proud to be leading this newly-formed Commission on a long overdue journey to adopt best practices and to create institutional change that fosters a culture of respect and human dignity throughout the industry," Hill said in a statement. "We will be focusing on issues ranging from power disparity, equity and fairness, safety, sexual harassment guidelines, education and training, reporting and enforcement, ongoing research and data collection. It is time to end the culture of silence. I've been at this work for 26 years. This moment presents us with an unprecedented opportunity to make real change." …