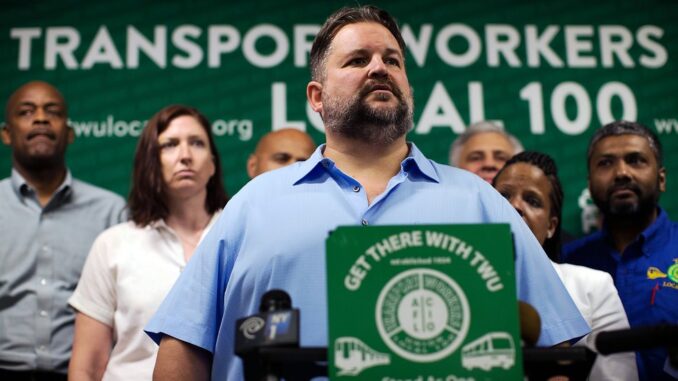 Reprinted from The New York Times by Marc Santora on September 29, 2017.
Over the course of nearly four decades, Tony Utano has seen the New York City subway system at its worst and best and worst again.
To a lifelong transit worker, today's problems do not come as a surprise.
"When they cut budgets, they reduce manpower," he said. And at some point, there are simply not enough people to do the maintenance needed to keep the trains running on time and all that workers can do is manage the crisis.
"Put some Scotch tape on it and hit it with a flashlight to get it to work," he said.
Utano, who was elected this week to lead the powerful Transport Workers Union Local 100, said that the plans to hire more than 2,400 workers is a necessary step that would at the very least help address the most pressing issues. …