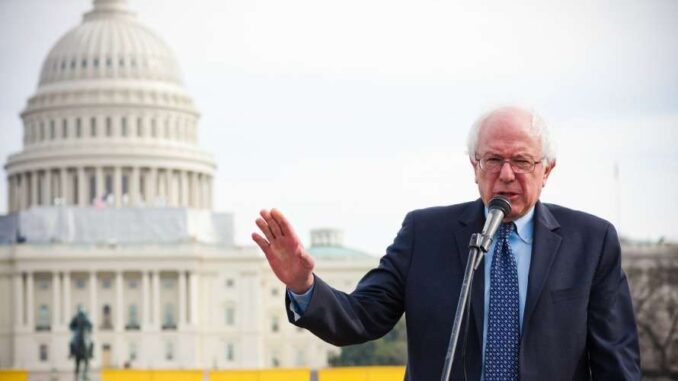 Reprinted from Common Dreams by Jake Johnson on September 15, 2017.
Just a day after Senator Bernie Sanders (I-Vermont) introduced the Medicare for All Act of 2017, President Donald Trump—who strongly supported the Republican Party's plan to strip health insurance from tens of millions of Americans—took aim at the proposed legislation on Twitter, calling single payer a "curse on the US and its people" and vowing to "veto" the bill if it ever reaches his desk.
The Vermont senator quickly responded.
"No Mr. President, providing healthcare to every man, woman, and child as a right is not a curse," Sanders wrote, "it's exactly what we should be doing."
"What is a curse is your support for throwing 23 million off health insurance," Sanders then added. "That's the curse and we won't allow you to get away with it." …