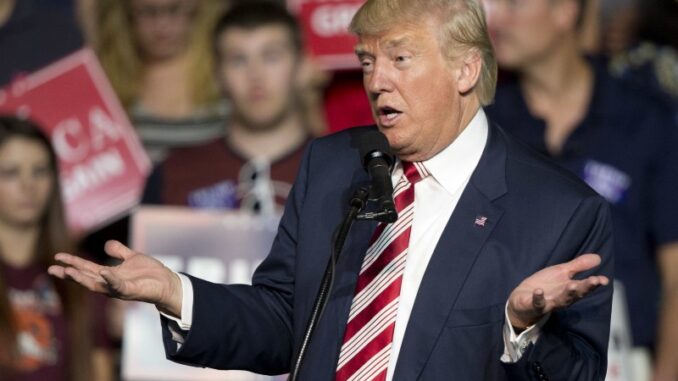 Reprinted from Think Progress by Samantha Page on September 25, 2016.
Hours after The New York Times and The Los Angeles Times published separate stories outlining the lies Donald Trump has told during his presidential campaign, Trump's campaign spokesperson told ABC's "This Week" that it isn't the media's job to factcheck the presidential debate.
"I really don't appreciate the campaigns thinking it is the job of the media to go and be these virtual fact-checkers," Kellyanne Conway said, in an apparent attempted jab at the Clinton campaign. She also opposed debate moderators questioning the candidates' truthfulness in any way.
Conway went on to praise Matt Lauer's performance during a candidate forum earlier this month, during which he pressed Clinton on several issues, but accepted Trump's (false) claim that he opposed the war in Iraq from the beginning.
"We thought he did a great job," Conway said. …