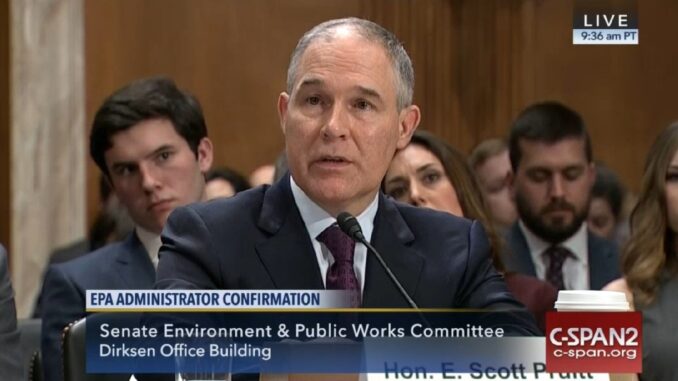 Reprinted from The Hill by Lydia Wheeler on September 19, 2017.
President Trump's pick to lead air and radiation policy at the Environmental Protection Agency (EPA) is slated to argue on behalf of industry groups in a federal court of appeals next week against an Obama-era rule protecting workers from being exposed to harmful silica dust.
As first reported by Politico, William Wehrum, a partner at Hunton & Williams, confirmed in a court filing Tuesday that he is arguing on behalf of the National Stone, Sand and Gravel Association and the Brick Industry Association against the Occupational Safety and Health Administration's (OSHA) silica dust rule.
Before making his case to the D.C. Circuit Court of Appeals on Sept. 26, Wehrum was scheduled to take the hot seat before the Senate Committee on Environment and Public Works at his nomination hearing on Wednesday.
The committee, however, postponed that hearing on Tuesday.  …