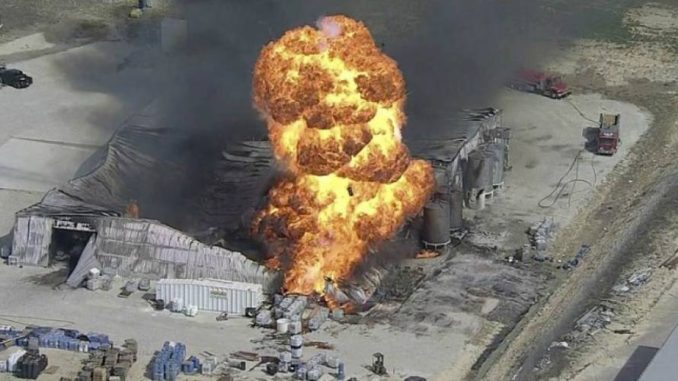 Reprinted from Common Dreams by Jessica Corbet on March 16, 2018.
While the Trump administration continues its push to stymie and roll back federal regulations by fighting in court to uphold a delay of the Chemical Disaster Rule, hazardous materials crews are searching for a worker presumed dead after an explosion at a Texas chemical plant.
Two other workers were injured Thursday in the blast at the Tri-Chem Industries plant in Cresson, which is about 50 miles southwest of Dallas. Efforts to battle the blaze were temporarily halted by concerns about exposure to toxic fumes and the subsequent explosions.
Cresson Mayor Bob Cornett told The Associated Press that the plant "mixes chemicals that are primarily used by the oil and gas industry to drill disposal wells," though he didn't know the specifics. …