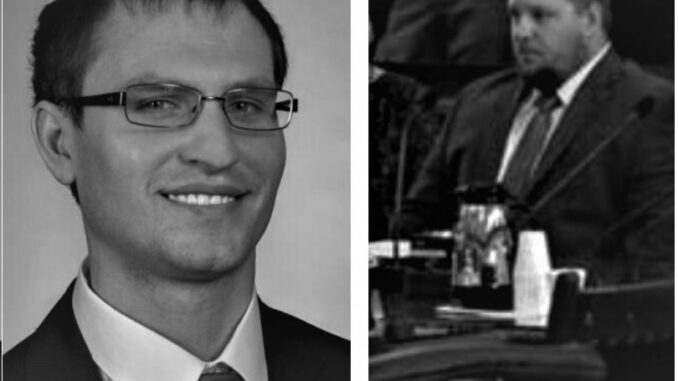 Reprinted from UCOMM Blog by Brian Young on February 5, 2020.
"Within the Department of Labor, there is a section that is devoted to providing oversight to labor unions," writes Brian Young in UCOMM Blog. "It is responsible for auditing financial disclosures and investigating officer corruption.
"Labor Secretary Eugene Scalia, has hired two new people to work in this oversight role who has a long history of working against unions.  Rusty Brown, worked as a union- avoidance consultant. He helped to decertify a union of 27,000 home care workers in Minnesota and pushed the Labor Department to investigate a prominent Texas worker center that was a vocal critic of dangerous conditions in the construction industry. He will begin work in the Office of Labor-Management Standards (OLMS). The other hire, Trey Kovacs will work as a 'special assistant' to OLMS. Kovacs previously worked at the Competitive Enterprise Institute where he advocated for treating worker centers more like labor unions, requiring them to file detailed financial statements and oversight. He has also accused the department of dragging their feet on expanding union financial disclosures. According to his bio, Kovacs writing focuses on the adverse effects of public sector unions. He has written in support of ending the Obama-era Joint-Employer Rule, advocated for the end to exclusive representation for public sector unions, and claimed that eliminating union time would save veterans' lives at the VA.
"According to the Department of Labor, Brown will be developing policy while Kovacs will be drafting research.
"With these two hires worker centers are expecting to come under new scrutiny. Worker centers are advocacy groups that have sprung up in many areas with low union density, like the right to work states. They advocate for things like protections for low-income workers, safety issues, and often focus on immigrant communities such as day laborers. Groups like the US Chamber of Commerce have called on the Department of Labor to treat them less like advocacy groups and more like unions, even though they don't engage in collective bargaining like a union would. …