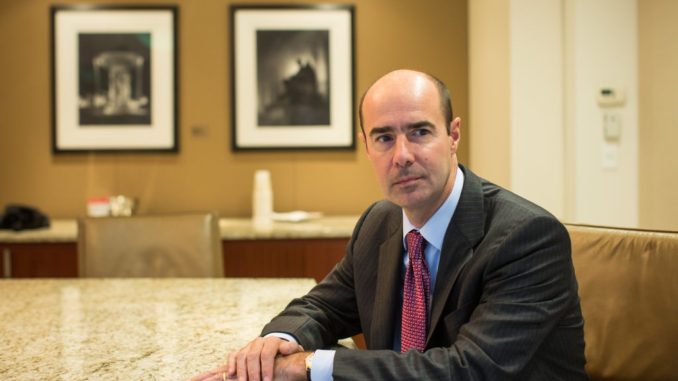 Reprinted from The Hill by Morgan Chalfant on August 27, 2019.
President Trump on Tuesday officially nominated longtime labor lawyer Eugene Scalia to be secretary of Labor.
Trump said back in July that he planned to tap Scalia, who is the son of late Supreme Court Justice Antonin Scalia, for the post days after Alexander Acosta resigned as Labor secretary.
Scalia served as the top legal officer at the Department of Labor during the George W. Bush administration and previously was a special assistant to Attorney General William Barr during his first stint as the top law enforcement officer under the George H.W. Bush administration.
Scalia, currently a partner at law firm Gibson, Dunn & Crutcher LLP,  has a career history of representing businesses and fighting to roll back labor regulations. One of his more prominent cases involved representing Walmart as the retail giant fought a Maryland law on employee health care. …