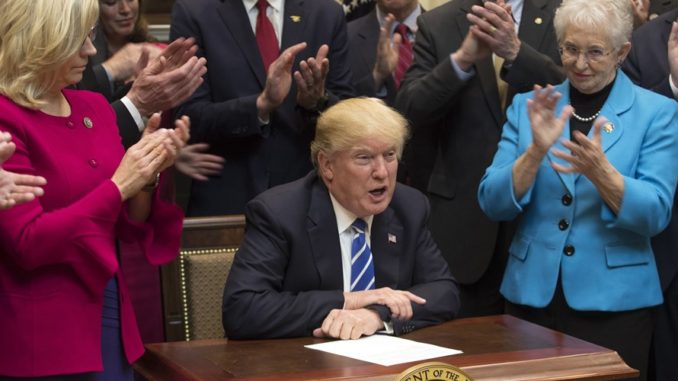 Reprinted from NBC News by Mary Emily O'Hara on April 3, 2018.
With little notice, President Donald Trump recently signed an executive order that advocates say rolls back hard-fought victories for women in the workplace.
Tuesday's "Equal Pay Day" — which highlights the wage disparity between men and women — is the perfect time to draw more attention to the president's action, activists say.
On March 27, Trump revoked the 2014 Fair Pay and Safe Workplaces order then-President Barack Obama put in place to ensure that companies with federal contracts comply with 14 labor and civil rights laws. The Fair Pay order was put in place after a 2010 Government Accountability Office investigation showed that companies with rampant violations were being awarded millions in federal contracts. …