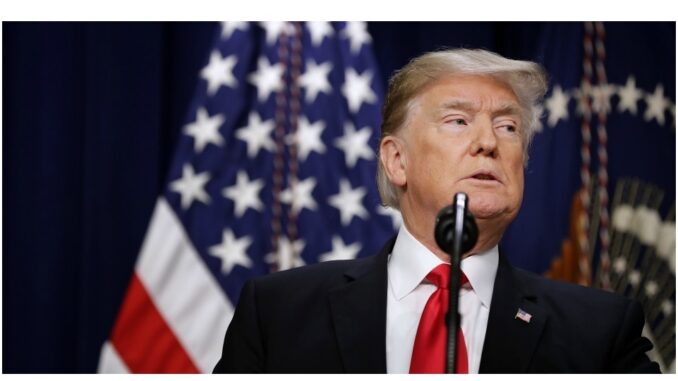 Reprinted from Common Dreams by Jake Johnson on February 22, 2020.
President Donald Trump on Thursday quietly issued a memo granting Defense Secretary Mark Esper the power to abolish collective bargaining rights for the Defense Department's 750,000 civilian workers, a move unions decried as part of the administration's far-reaching assault on organized labor.
The American Federation of Government Employees (AFGE) condemned the memo, which was published in the Federal Register (pdf) Thursday, as "a travesty and a disgrace."
The memo argues that a unionized Defense Department workforce could pose a threat to "national security" and that, if necessary, collective bargaining rights at the department should be scrapped in the interest of "protecting the American people."
"When new missions emerge or existing ones evolve, the Department of Defense requires maximum flexibility to respond to threats," the memo states. "This flexibility requires that military and civilian leadership manage their organizations to cultivate a lethal, agile force adaptive to new technologies and posture changes."
"Where collective bargaining is incompatible with these organizations' missions," the memo continues, "the Department of Defense should not be forced to sacrifice its national security mission and, instead, seek relief through third parties and administrative fora." …
Trump Gives Defense Department Power to Abolish Bargaining for Civilian Unions
Reprinted from Huffington Post by Mary Papenfuss on February 21, 2020.
… Trump's assault on unions contradicts his frequent claims to his base of supporting voters that he is a champion of the working class. A 2017 White House memo encouraged "eliminating employee unions" as part of a wide-ranging effort to weaken organized labor. Trump's budget for fiscal 2021 would require federal workers to pay more for a cut in retirement benefits.
It's not yet clear what Defense Secretary Mark Esper will do.
Labor leaders, workers and politicians have railed against the declaration. …