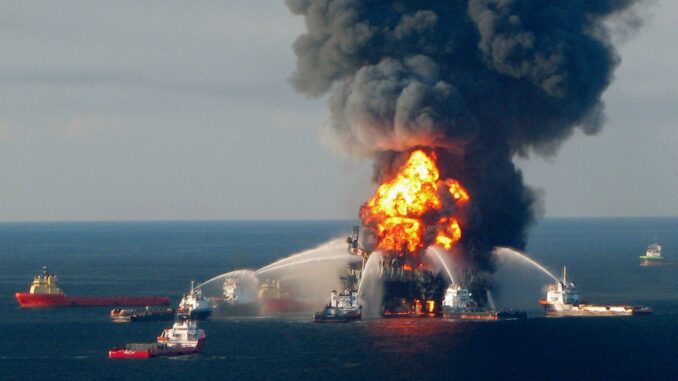 Reprinted from The New York Times by Eric Lipton on March 10, 2018.
A dozen miles off the coast, on a rusty, aging platform, workers in hard hats and overalls spend their days extracting oil and gas from the ocean floor before retreating at night into tiny weather-beaten steel cubes that act as dorms.
The platform, owned by a Houston-based energy company that until recently was bankrupt, has none of the grandeur — or profits — of the deep-sea structures over 100 miles offshore that are operated by international giants like Exxon Mobil and Chevron.
But the company, Energy XXI, and other struggling operators in the shallow waters of the Gulf of Mexico are beneficiaries of the Trump administration's efforts to increase offshore production here — in large part by upending financial, environmental and safety regulations that the companies oppose.
While attention has been focused on President Trump's disputed decision in January to reverse drilling restrictions in nearly all United States coastal waters, the administration has also pursued a rollback of Obama-era regulations in the Gulf. Those rules include safety measures put in place after the explosion and sinking of the Deepwater Horizon rig in 2010, a disaster that killed 11 people and resulted in the largest marine oil spill in drilling history. …