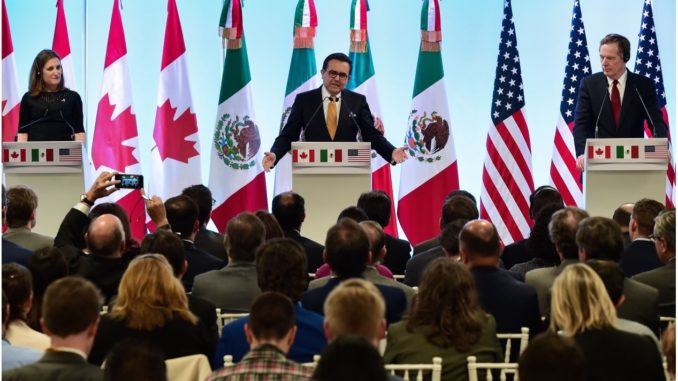 Reprinted from The Wall Street Journal by William Mauldin on April 8, 2018.
The Trump administration, facing hard deadlines and growing pressure from Capitol Hill over the president's trade powers, is accelerating negotiations to overhaul the North American Free Trade Agreement and seeking to put together a deal as soon as the coming weeks.
The trade negotiators are "working very hard," Treasury Secretary Steven Mnuchin said Friday. "This is a big focus of the president: He wants to renegotiate the deal, but he's also very determined that we get specific points," Mnuchin said in an interview with CNBC.
Since launching in August, the talks to update and revise the 24-year-old pact generated little progress on the major issues, with Canada and Mexico initially balked at working with the Trump administration on controversial proposals many businesses say would weaken the agreement.
Then, last month the three countries achieved a breakthrough on contentious rules for auto trade that are at the core of the agreement. …