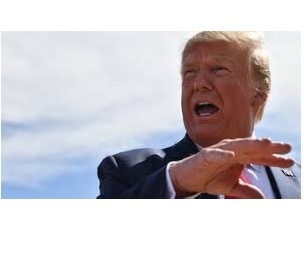 Reprinted from The Hill by Sylvan Lane on November 1, 2019.
President Trump spurred confusion Friday after he tweeted about a "blowout" 303,000 jobs figure — minutes after an official government report said the economy added 128,000 jobs in October.
The estimate by the Bureau of Labor Statistics (BLS) was good news for the administration, as its report on last month's job gains was far greater than the gain of roughly 85,000 jobs projected by economists.
But it's unclear how Trump calculated the vastly larger jobs gain, or where he obtained that analysis.
In the Friday tweet hailing the report, Trump claimed the "blowout JOBS number" was actually a gain of 303,000 jobs if accounting for revisions and the temporary loss of jobs tied to the General Motors strike. …