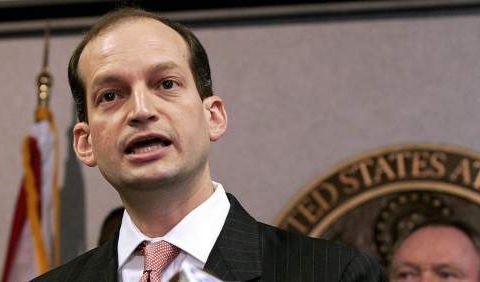 Reprinted from The Los Angeles Times by James Rosen on March 3, 2017.
When Republican Alexander Acosta voted to overturn a judge's ruling against a worker who was in the US illegally, he didn't stop at merely disagreeing with the court's decision.
Acosta, then a member of the National Labor Relations Board, penned a legal tongue-lashing of the administrative law judge, arguing that federal labor law protects employees without legal immigration status and writing with sympathy about the Latino worker who had used phony identification to get a job.
"This agency's continued commitment to prosecuting unfair labor practices directed against undocumented workers requires an understanding of the workplace and life realities faced by these individuals," wrote Acosta in the 2003 case involving a Miami contractor accused of firing the worker because he was pro-union. …