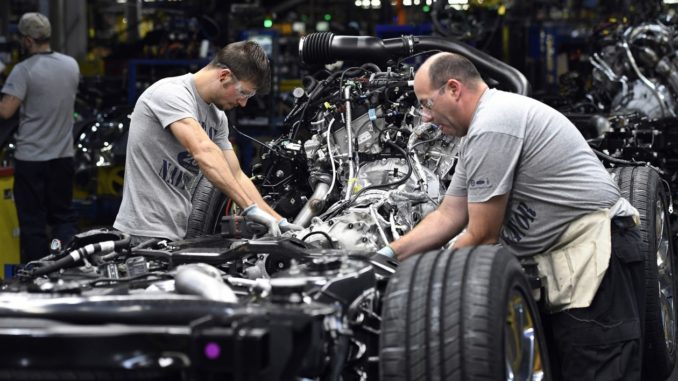 Reprinted from The Wall Street Journal by Josh Zumbrun on August 30, 2018.
Labor unions, a traditional adversary of the Republican Party, could be a winner in President Trump's planned rewrite of the North American Free Trade Agreement.
Last summer, the AFL-CIO, the largest union group in the US, promoted a long list of changes it wanted to see in a new NAFTA. The handshake agreement with Mexico that President Trump announced this week contains some of them.
Among these were boosting the amount of automotive content that had to be sourced from within the Nafta region. The new deal raises that threshold to 75% from 62.5%. That raises the pressure on companies to source more of their car parts in North America, and boost hiring of workers in the region.
The deal further requires that 40% to 45% of that content comes from factories where workers earn at least $16 an hour, a wage that's higher than in most Mexican factories, and would encourage companies to keep workers in U.S. and Canadian factories.
"These are pretty meaty improvements in areas they care about," said Jared Bernstein, a senior fellow at the Center on Budget and Policy Priorities and the former chief economist to Vice President Joe Biden. …