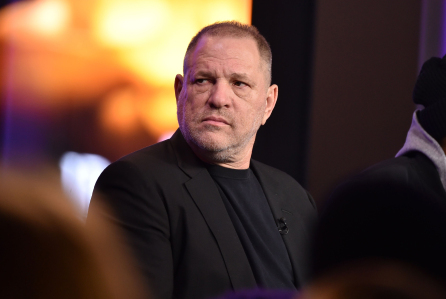 Reprinted from Deadline Hollywood by Pete Hammond on October 1, 2017.
Harvey Weinstein may be dismissed from another entertainment industry organization.
After a discussion at Thursday night's regularly scheduled meeting of the Television Academy's board of governors, the group voted to initiate disciplinary proceedings on the disgraced mogul, possibly expelling him from the organization that numbers nearly 22,000 active voting members.
The procedure is in accordance with the Academy's "established procedures" for such actions. Per the Academy's bylaws, a hearing has been set for November.
Said the Academy board in a statement tonight: "In accordance with the Academy's established procedures, it was overwhelmingly decided to initiate disciplinary proceedings concerning Academy member Harvey Weinstein; such proceedings could result in action up to and including termination of Academy membership." …