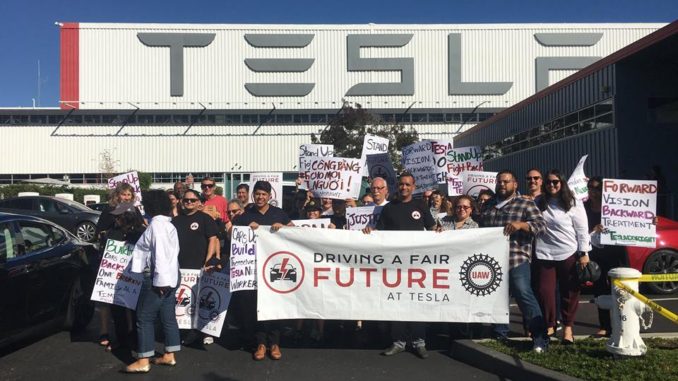 Reprinted from Reuters by Daniel Wiessner on May 24, 2018.
The UAW, which is seeking to represent workers at Tesla's facility in Fremont, California, filed the complaint with the National Labor Relations Board late on Wednesday.
Musk in a tweet on Monday said there was nothing stopping Tesla workers from joining a union, but "why pay union dues & give up stock options for nothing?"
The union says Musk violated the National Labor Relations Act, which prohibits employers from making threats or promises to workers to discourage them from joining unions.
Tesla in a statement said Musk's comment simply recognized that other automakers whose workers are represented by the UAW do not provide stock options. …