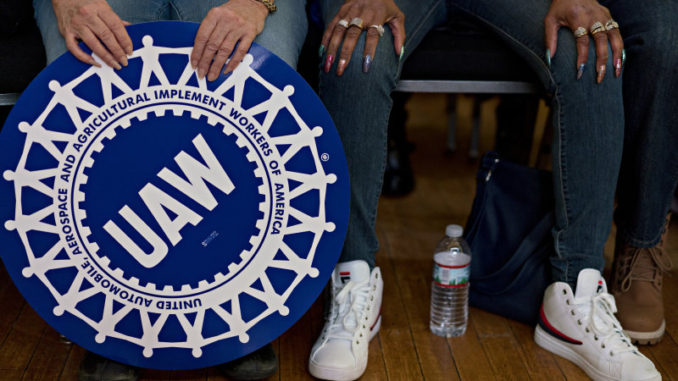 Reprinted from The New York Times by Reuters on March 29, 2018.
The United Auto Workers added new members for the ninth consecutive year in 2017 and the union remained in the black, but overall dues fell versus the previous year, according to the union's annual filing with the US Department of Labor on Thursday.
Membership in the Detroit-based union rose more than 3.5 percent to 430,871 in 2017 from 415,963 in 2016. But union dues dipped nearly 4 percent in 2017 to $175.8 million from $182.5 million in 2016.
In August 2014, the UAW raised the share of a union member's normal monthly pay that goes to dues for the first time since 1967.
UAW membership has crept up steadily since the end of the Great Recession, but it is around half of what it was in 1998 and well below a peak of 1.5 million members in 1979. …