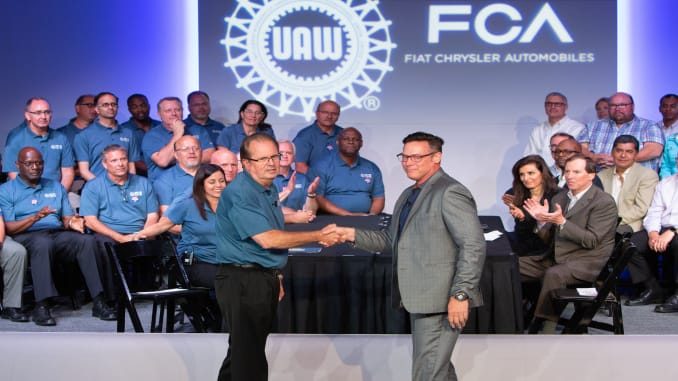 Reprinted from The New York Times by Neal Boudette on November 30, 2019.
The United Automobile Workers union reached a tentative agreement on Saturday on a new labor contract with Fiat Chrysler, the last of the three Detroit automakers at the bargaining table.
The union's national council will meet on December 4 to approve the contract before it is put to a ratification vote by the 47,000 union members.
The tentative contract calls for each of Fiat Chrysler's factory workers to get a $9,000 bonus if the deal is ratified, the same bonus Ford Motor Company agreed to earlier this month.
The union said the four-year agreement calls for Fiat Chrysler to invest $4.5 billion in plants in the United States. Including previously announced investments, the company now intends to spend $9 billion on plant upgrades and expansions over the next four years …