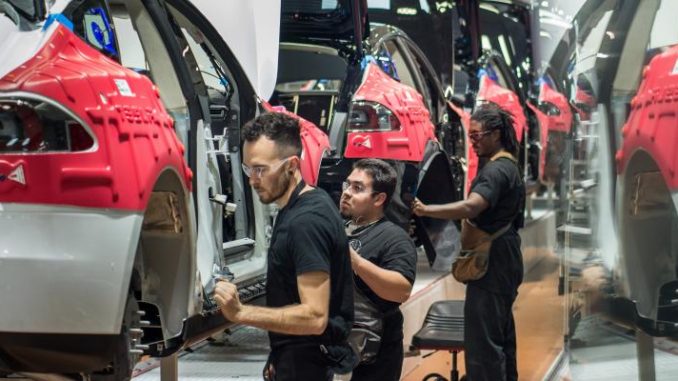 Reprinted from Ward's Auto by Joseph Szczesny on January 10, 2020.
The National Labor Relations Board will take up the long-running case involving employees attempting to organize a chapter of the United Auto Workers at Tesla factories in Fremont, California and a battery plant in Sparks, Nevada.
The case originally was filed nearly three years ago after a UAW supporter was fired. It has been supported by the UAW International office in Detroit and now encompasses Tesla CEO Elon Musk's use of Twitter to make disparaging remarks.
The union scored a victory last fall when a federal administrative law judge, using evidence and depositions gathered by the NLRB office in Oakland, California, ruled Tesla had violated federal labor laws in efforts to prevent the union from gaining a foothold in the Fremont plant.
The administrative law judge's ruling stated the electric-car maker illegally and systematically threatened and retaliated against union supporters within its workforce.  …