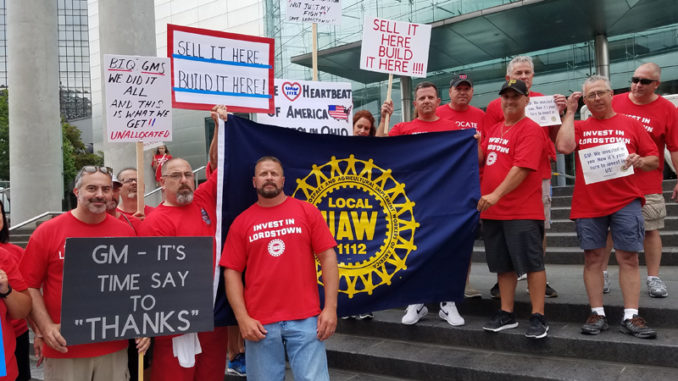 Reprinted from The New York Times by The Associated Press on September 13, 2019.
The latest on the possibility of a United Auto Workers strike against General Motors:
The United Auto Workers union has extended its national contracts with Ford and Fiat Chrysler, but the pact with General Motors is still set to expire on Saturday night.
GM has been picked as the union's target company, meaning it's the focus of bargaining and will be the first company to face a strike. The four-year contract with GM will expire at 11:59 p.m. Saturday.
Experts say a strike against GM is likely given the wide gulf between the union and company on wages, plant closures and other issues.
One Detroit local union hall already has posted picket line schedules with no dates attached. …